Every social media manager's worst nightmare is waking up to a new social media platform that they have to become an expert on within a matter of days… and that's exactly what happened in July 2023 with Meta's launch of the new text-based platform, Threads. Messages like, "What's our strategy for Threads?" can make even the savviest social media manager a bit overwhelmed. 
But don't worry, if you're looking to dive into Threads and want to know more, we'll break it down for you.
What Is Threads?
Created by Meta as a rival to Twitter, Threads has become the most rapidly downloaded app with around 100 million downloads within just a few days. According to Sensor Tower data, Threads is currently the most downloaded free app in the U.S. on both the Apple App Store and the Google Play Store. A feature that has aided the dramatic amount of sign-ups is the simple login process that connects your Threads account to your Instagram with basically one click. 
As a Twitter alternative, Threads aims to create a 'less toxic' platform for its users to share content.
Like Twitter, Threads is a text-based platform. However, it boasts a 500-character limit and also allows users to have 10 images per post which, when compared to Twitter's 280-character limit (for their free accounts) and 4 images per post is a huge advantage. Another bonus?  Threads is currently ad-free!
But, many are still wondering how to use Threads and what the pros and cons are. Let's break down what we know so far about Threads!
---
How do you get started on Threads?
If you're an Instagram user that is logged in on your phone, Threads will automatically use your login credentials to get started. Your username will be the same as your Instagram name because the two are linked.
You can choose to sync your bio information, including your important links and Instagram display picture or you can fill that information in directly onto Threads. Just like Instagram, you can select the options to make your profile either private or public.
Fun fact for users that have their Instagram accounts 'verified', this will also transfer over to Threads.
At this time, you must have an Instagram account in order to create a Threads account.
How Do You Get Followers?
Unfortunately, for those who enjoy the ease of setup, you cannot automatically import your Instagram followers to your Threads account. Your friends will be able to select your account when they join Threads and you have the option to follow all of your friends or you can manually select those you wish to follow.
Are Hashtags Important?
Unlike Twitter, where hashtags can be essential in making your posts go viral, Threads has not yet implemented the use of hashtags. You can include them in your posts but they play no role in your post's reach and are not clickable (so honestly, what's the point?).
How Do You React?
Threads allows you to react in three different ways:
You can use the heart icon to like a post,
You can comment on a thread and use the double arrow option (the same icon as Twitter's retweet) to either repost another Thread or 'Quote It' where you can add additional comments.
You can share Threads by using the share button to post to your Instagram story, which will create a Threads background. You can also automatically post your Threads to your Instagram profile, share the links on WhatsApp, SMS or email, copy the link for sharing and or post it to another platform manually. 
---
What are some of the pros and cons of using Threads?
Even though the platform is super new, we're already noticing some obvious pros and cons to using Threads.
Pro: Threads Pushes For Positive Content
Unlike Twitter, Threads will not use its algorithm to promote hard news or political content. This decision was one that its creators said is centered around the fact that the negativity surrounding those posts is not worth any potential revenue or increase in engagement. This means that popularity won't be driven by harsh, scrutinizing posts which ultimately is a better mindset for a platform.
Pro: The Users
Right now, the main users for Threads are average social media users and the platform as a whole seems to be more brand/influencer based. There are less politicians and journalists to muddy up the content feed which can be a major bonus for businesses.
Pro and Con: Currently Ad Free
If you're not into the targeted ads that sometimes fill your feeds, then Threads may be a nice social media platform for you to join. Currently, the platform is ad free but this is likely to change in the future.
If you are a business or brand that relies heavily on advertising, you'll have to grow your audience organically for now.
Con: Yet Another Algorithm
Unlike Twitter, which has a chronological timeline, Threads has an algorithmic feed that's still pretty much a mystery. The algorithm seems to be similar to that of Facebook and Instagram in that it shows you content based on the users you follow and the types of content you interact with. We're expecting to see the algorithm evolve quickly as user patterns begin to dictate the way that the platform is most popularly used (ie: if brands and individuals begin using it to post images then perhaps those will be favored by the algorithm over strictly text posts, etc.)
Con: Only Instagram and Mobile Users Can Use It
Even though Threads is a stand-alone app you can download, unless you already have an Instagram account, you won't be able to use Threads. (Have no fear, though! You can create an Instagram account in about 1 minute if you want to see what it's all about.) There also is not a desktop version available at the moment so it's only available to mobile users.
Con: You Are Not Able To Edit Threads
Once you post on Threads, the only way you can edit your post is to delete it and create a new version. Twitter does have the option to edit, but this option is only available to its Twitter Blue subscribers.
Con: Multiple Accounts Are Not Supported
As of right now, you are only able to sign into one Thread account at a time. This also means the option to seamlessly switch between profiles is not available at this time. To access multiple accounts, you will need to login in and out of the accounts. 
---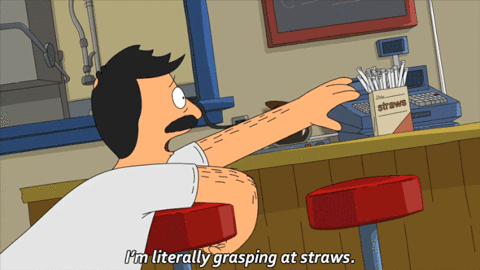 Are you considering adding Threads to your social media strategy?
If so, do you plan to use it in the same way you've been using Twitter or in a way that's more similar to Instagram or Facebook? We'd love to hear your thoughts on it – drop us a line on our socials.
Instagram | Facebook | LinkedIn
About Beck Digital
Over the last 20 years, Beck Digital has crafted more than 3,000 custom digital solutions for leading Fortune 100 and 500 companies across multiple industries, including healthcare, nonprofit, technology, luxury real estate, and financial industries. Our recommendations stem from our profound expertise and experience across multiple channels in numerous industries. We work seamlessly within your team to ensure the solutions we develop speak to the essence of your brand and drive customer engagement every step of the way.